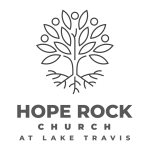 Romans 6:3 Do you not know that all of us who have been baptized into Christ Jesus were baptized into his death?
Isaiah 40:21 Do you not know? Do you not hear? Has it not been told to you from the beginning? Have you not understood from the foundations of the earth?

There are some truths that we all need to know as followers of Christ.  "Do you not know" is asked many times in the bible.  Join us this Sunday as we look at a few of those amazing truths that God wants us to know deeply and passionately.  The D.Y.N.K.s are vital to our faith and joy in Christ, so come ready to "Know" Christ and make Him Known!