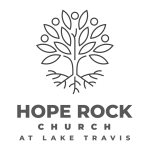 DUE TO TECHNICAL DIFFICULTIES, THIS SUNDAY'S MESSAGE WAS NOT RECORDED. NOTES ARE BELOW:
Falling in Love requires a pulse. Staying in love requires a plan. Jesus gave us a plan of how to go about staying in love. Make love a verb. And, today's message focused on how we can go about doing that. From Philippians 2:3-8, we discovered Jesus' model for our relationships. How much better would our relationships be if we didn't compete, valued our significant other more than ourselves, take a genuine interest in their interests, and live a humble life in mutual submission? If you're marriage is struggling, apply this to find restoration and healing. If you're marriage is thriving, keep up the good work! Join us for House Church this week as we discuss more about how to Stay in Love.
3 Do nothing out of selfish ambition or vain conceit. Rather, in humility value others above yourselves, 4 not looking to your own interests but each of you to the interests of the others.
5 In your relationships with one another, have the same mindset as Christ Jesus:
6 Who, being in very nature God,
did not consider equality with God something to be used to his own advantage;
7 rather, he made himself nothing
by taking the very nature of a servant,
being made in human likeness.
8 And being found in appearance as a man,
he humbled himself
by becoming obedient to death—
even death on a cross!