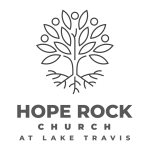 Revelation 3:15–16 (ESV)15 " 'I know your works: you are neither cold nor hot. Would that you were either cold or hot! 16 So, because you are lukewarm, and neither hot nor cold, I will spit you out of my mouth.
These are challenging words and the reason that I think they are challenging is that they deal with a reality that many of us are familiar with. The reality of living with (or at the very least experiencing moments of) lukewarmness in our faith.
However, there is good news. The good news is that there is a call to overcome and if we do, there is a promise, a promise that I personally believe is one of the most powerful we have heard so far.