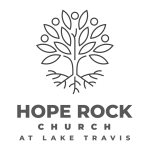 We are forging ahead with our journey through the book of Revelation by looking at the first of 7 Churches mentioned in "The Letter to the 7 Churches" – Ephesus. 
Revelation 2:2–4 (ESV) 2 " 'I know your works, your toil and your patient endurance, and how you cannot bear with those who are evil, but have tested those who call themselves apostles and are not, and found them to be false. 3 I know you are enduring patiently and bearing up for my name's sake, and you have not grown weary. 4 But I have this against you, that you have abandoned the love you had at first.
What we will discover in studying this once influential and vibrant church is while it is important to start strong, what's more, important in the Kingdom is we need to finish strong too, and finishing strong means that we (regardless of circumstances) never must be a church and a people that never take our eyes off the object of our love – Jesus.