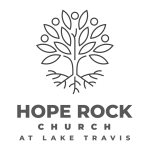 Last week we saw what "The Loveless Church" looks like. Which as a reminder, is the kind of church that by allowing self-righteousness, hardness of heart, and a critical spirit to set in, forgets its first love. What is that first love? It's the love for the Gospel and the desire to see the lost reached. 
This week we were exposed to another kind of church – "The Suffering Church".
Revelation 2:10 (ESV) 10 Do not fear what you are about to suffer. Behold, the devil is about to throw some of you into prison, that you may be tested, and for ten days you will have tribulation. Be faithful unto death, and I will give you the crown of life.
The thought of suffering is not fun, however, when (and if) times of suffering come, we can take heart because no matter what we face, we know that we are more than conquerors in Christ Jesus.